Bought new in 2010 for $150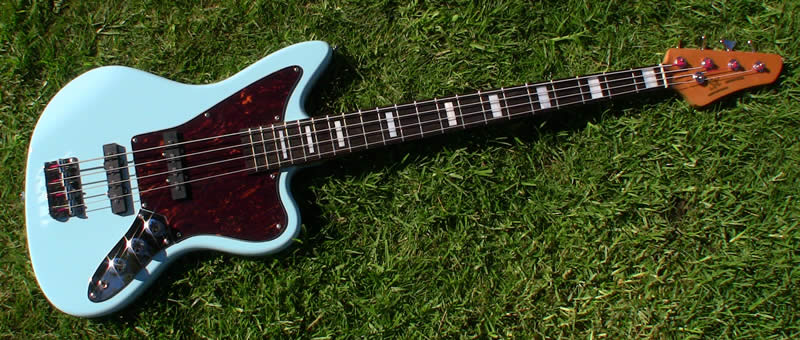 This is my second purchase from Rondo. My first SX bass was OK for the money but not a great bass overall. This bass however is very impressive. It's very similar to many Fenders, especially the older ones.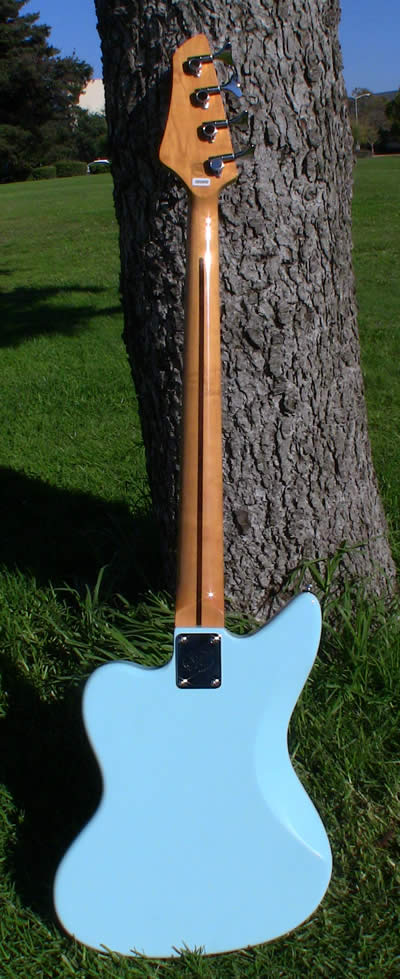 This one is setup up like a Jazz Bass but with a different shape for the body and headstock. Alder body, maple neck and rosewood fingerboard, classic wood choices.
The new headstock gets mixed reviews, it does seem to go better with this Jaguar style body than a P or J shaped body.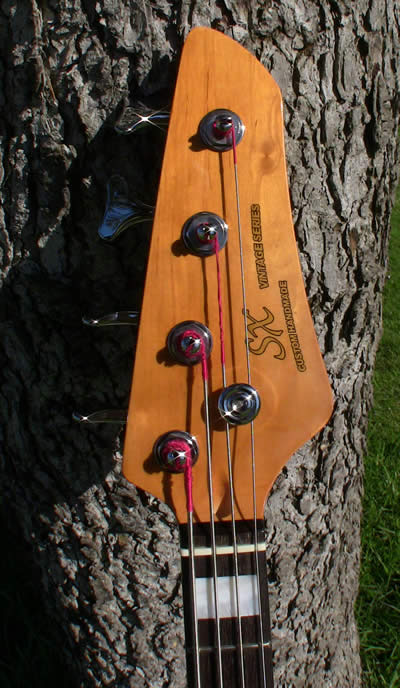 The blue finish is nicely done. There are a few small dings in it from less than stellar shipping practices but from a few feet away it's gorgeous. The action came too high but it was easy enough to setup. The neck had just the right amount of relief and I didn't have to touch the truss rod.
After a quick setup the playability and tone are excellent. The fret work is much better than the one I bought a few years back. The fake pearl blocks are cleanly installed without filler and for plastic have a nice iridescence.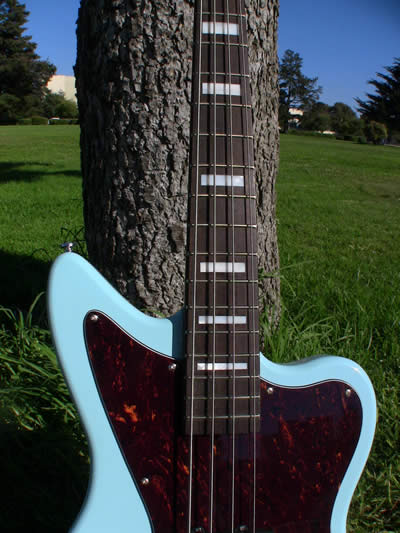 I would recommend this particular bass highly, if the others are just as nice this bass is a killer deal.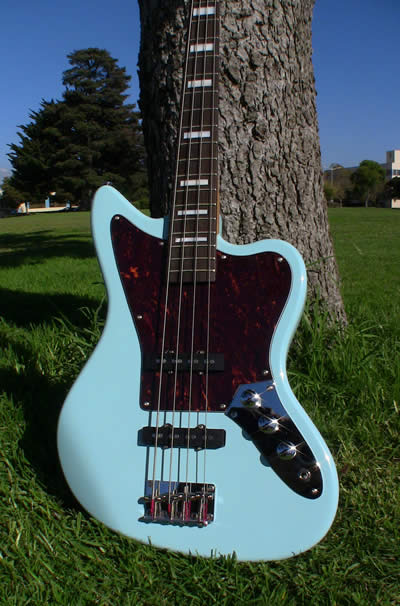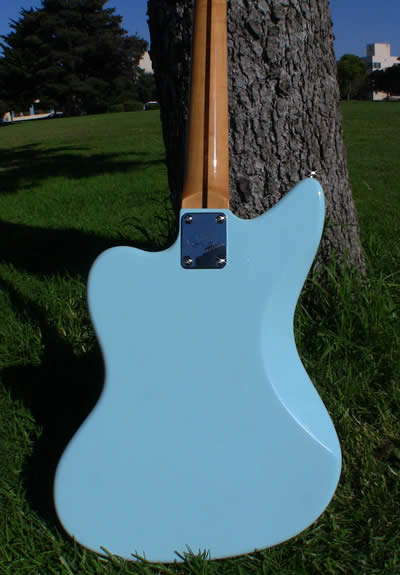 The pickguard is a bit rough, a little more care cutting cleaner edges and matching the shape to the other parts would have been nice.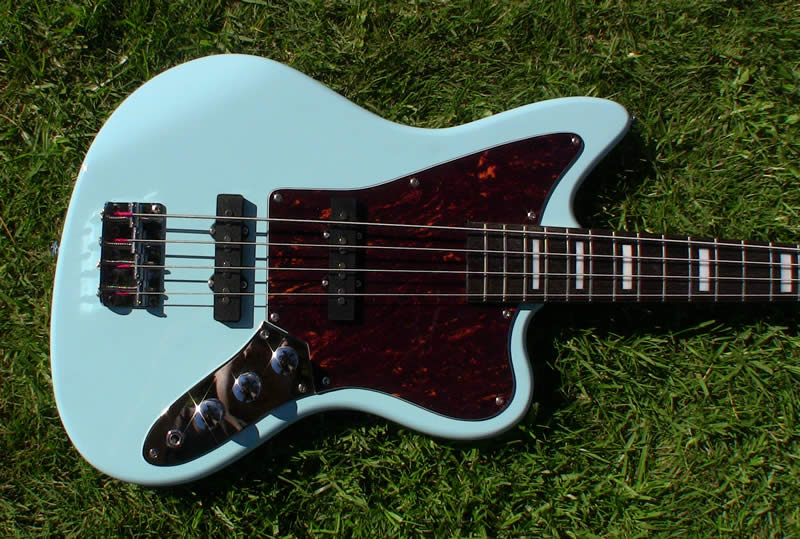 The trademark Rondo orange neck :)