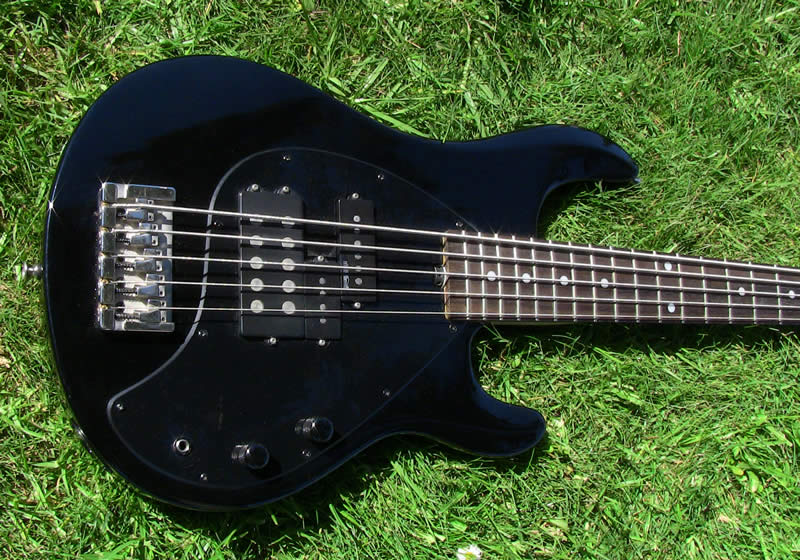 This has been a really fun bass. Bought new from Musicians Friend for $115 total. As it came it was in pretty bad shape. The fretwork was worthless so I planed the fingerboard and refretted it with some wide & low fretwire. Now it's a very fast and comfortable neck.
The hardware was also of the lowest grade and I swapped in a Carvin-Hipshot bridge, which you can see in the picture below, and some Hipshot Ultralite tuners. A new black pickguard to replace the rather gaudy grey pearloid warped pickguard it came with and I had a nice passive bass. I ripped out the goofy one volume per coil setup and at this point it was wired with just a single volume and no tone. The simplicity amused me and the tone is very Stingray especially if you scoop the EQ on the amp.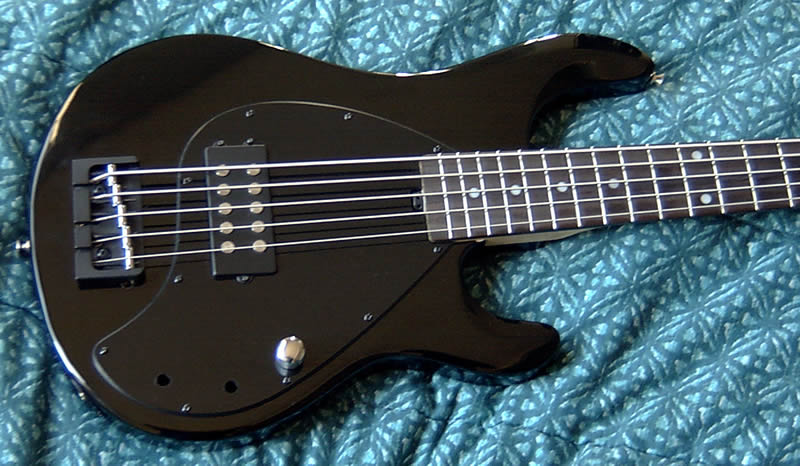 The basswood body is nice and light, much better than the more expensive MusicMan's which can be quite heavy. It currently weighs 8 pounds, 12.4 ounces as seen in the picture below.

With the all black look and deep tones this is the bass I grab when I'm feeling very funky.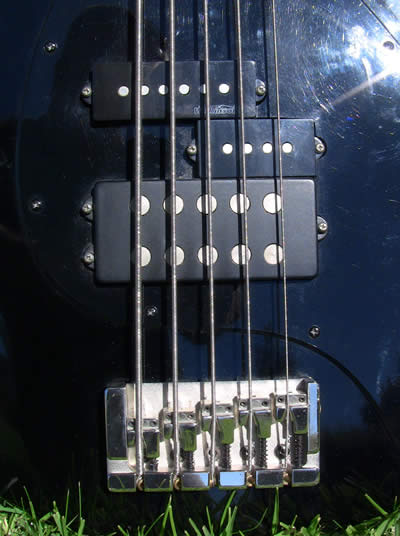 The added P pickup in keeping with the theme is a cheapy from China. $17. It's made like an old precision, with changes to make it a five string of course, and it sounds like an old Precision. It's placed about 3/16th of an inch closer to the neck than the traditional Fender location but if that makes much of a sound difference I can't hear it. Soloed it sounds like a P. The Stingray pickup soloed sounds like a MusicMan SUB bass (as some of those were passive) and mixed it sounds better than either one alone.
In this shot you can see the Wilkinson Tobias style bridge it now has. I thought it looked better than the Carvin and it brought the string spacing from 17mm to 17.5mm which is my favorite spacing.
I hid the OLP logo by filling it in with a black Sharpie. You only see it in the right light now. That's also a Hipshot string tree saving a few more grams on this very light bass.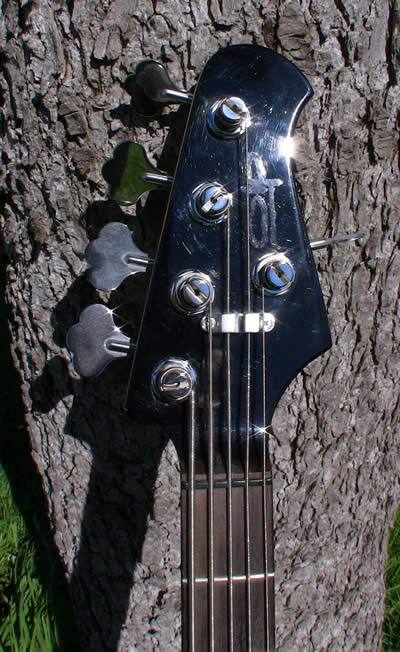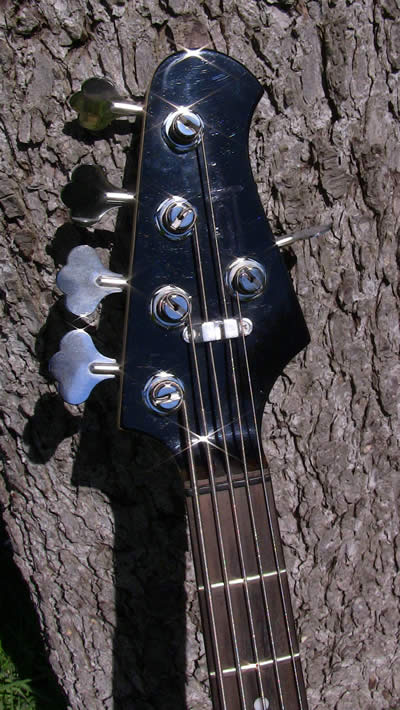 What it looks like from the backside.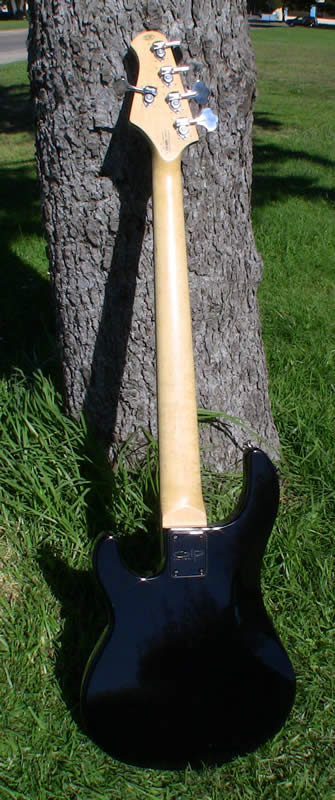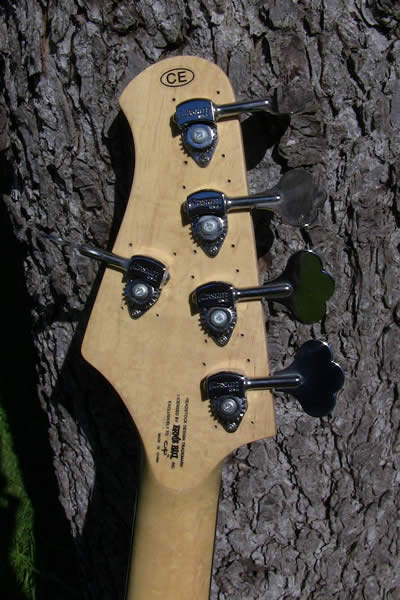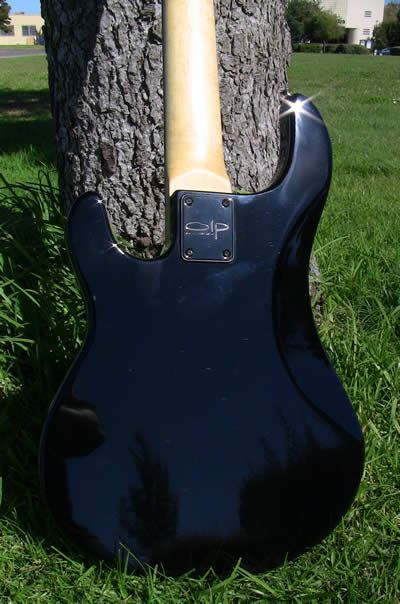 And a few closing shots...