This is Matt's 6 string. It was made just the way he liked it. Except he eventually changed his mind about it being fretted and it was converted to fretless.
It has a maple and purpleheart neck and the body is Macassar ebony with a purpleheart back and a flamed maple core. The fingerboard is also Macassar ebony and the knobs are matching purpleheart with pearl dots.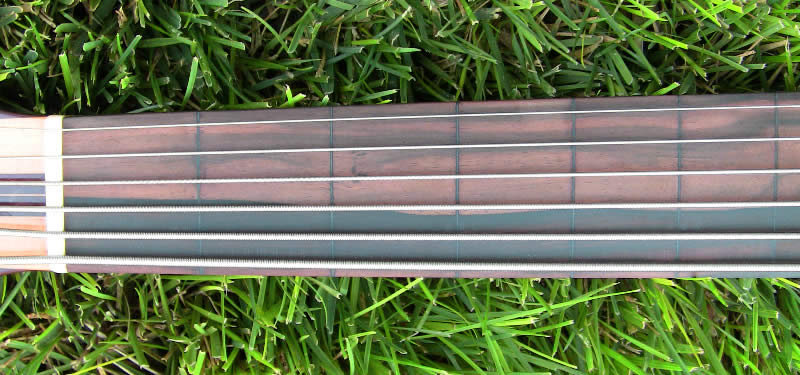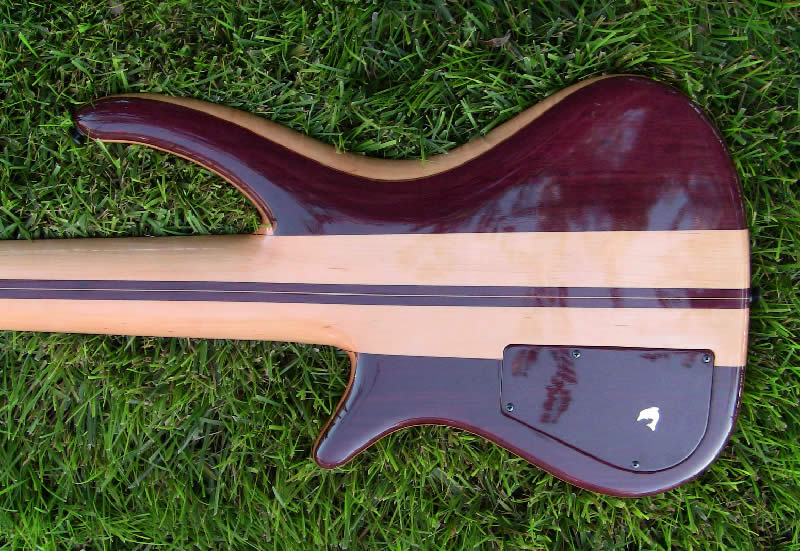 All Mendelsohn basses were only 1.25 inches thick to save weight.

This bass was meant to sound like a Ken Smith bass and with Ken Smith pickups it does. The preamp is a Bartolini NTBT with matching purpleheart knobs. Did I mention the knobs? They have pearl indicator dots.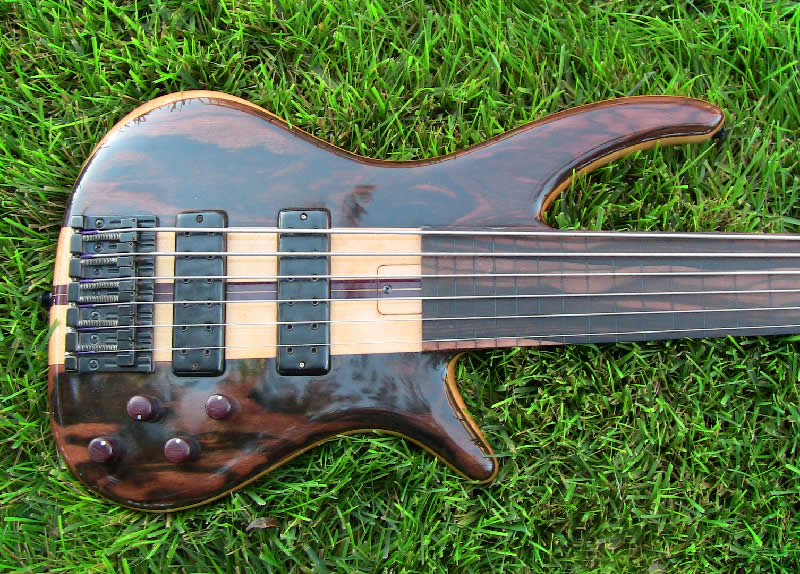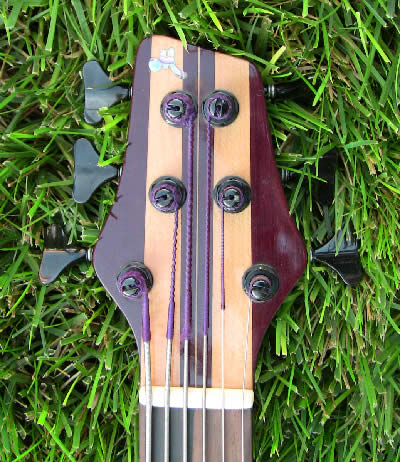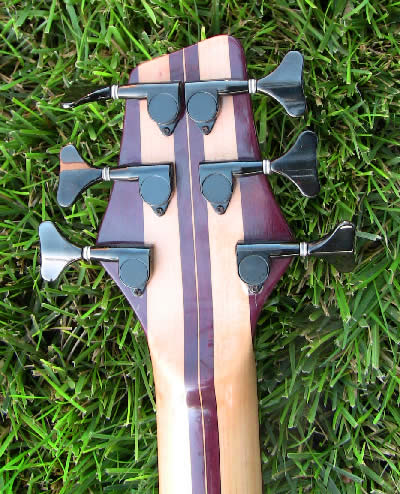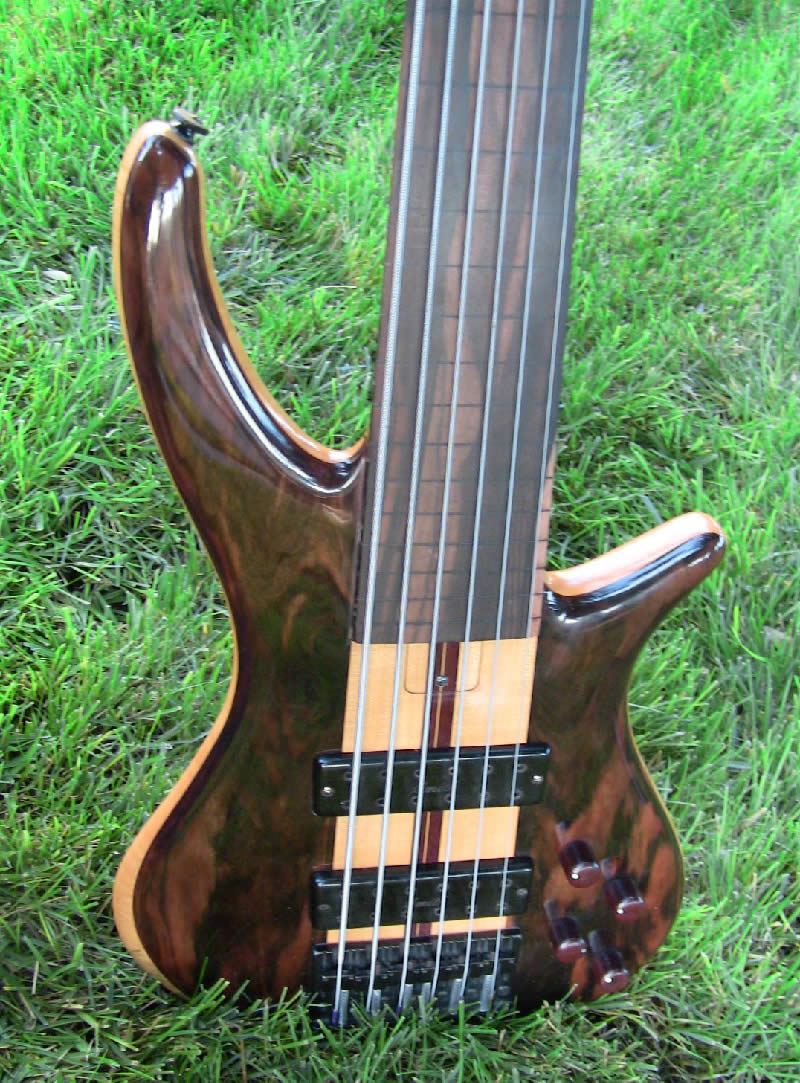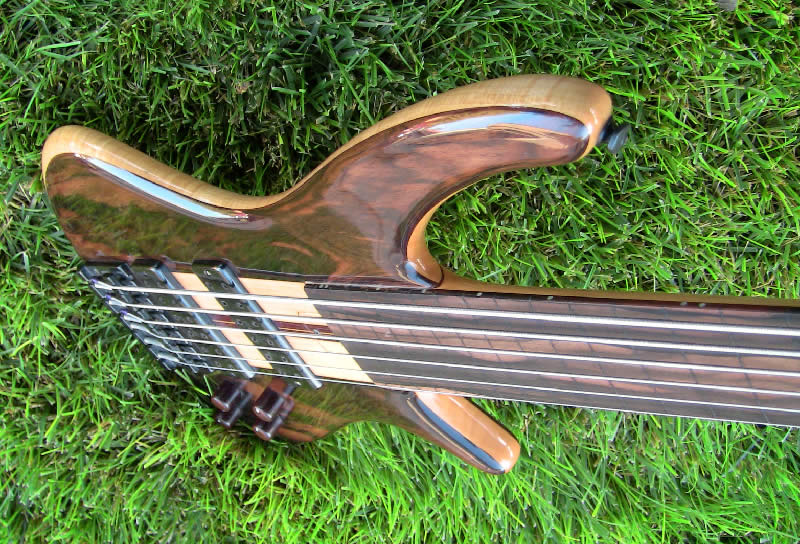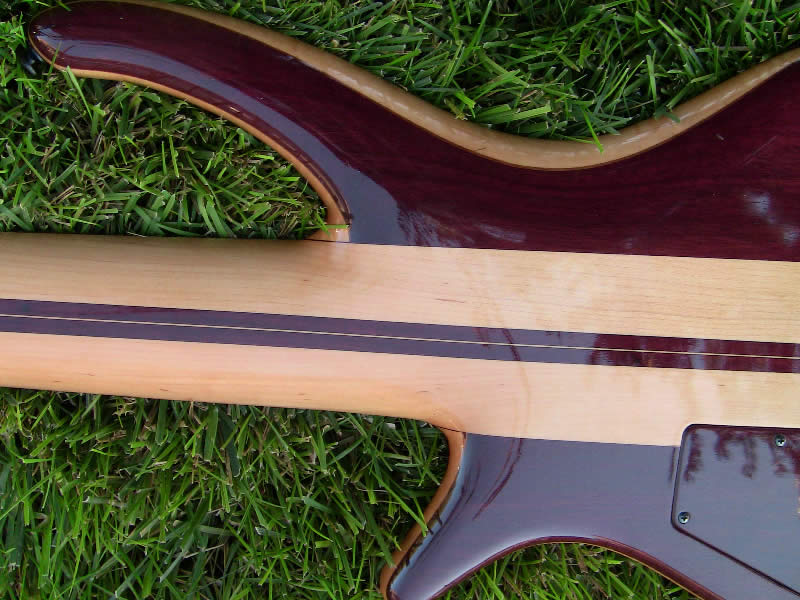 One of my earlier inlays. I got the picture of the dolphin from a can of tuna with a dolphin safe logo. A bit ironic really as thousands of dolphins were killed to make this bass.