I bought this Ken Lawrence 5 string new from Ken at NAMM in January 2001.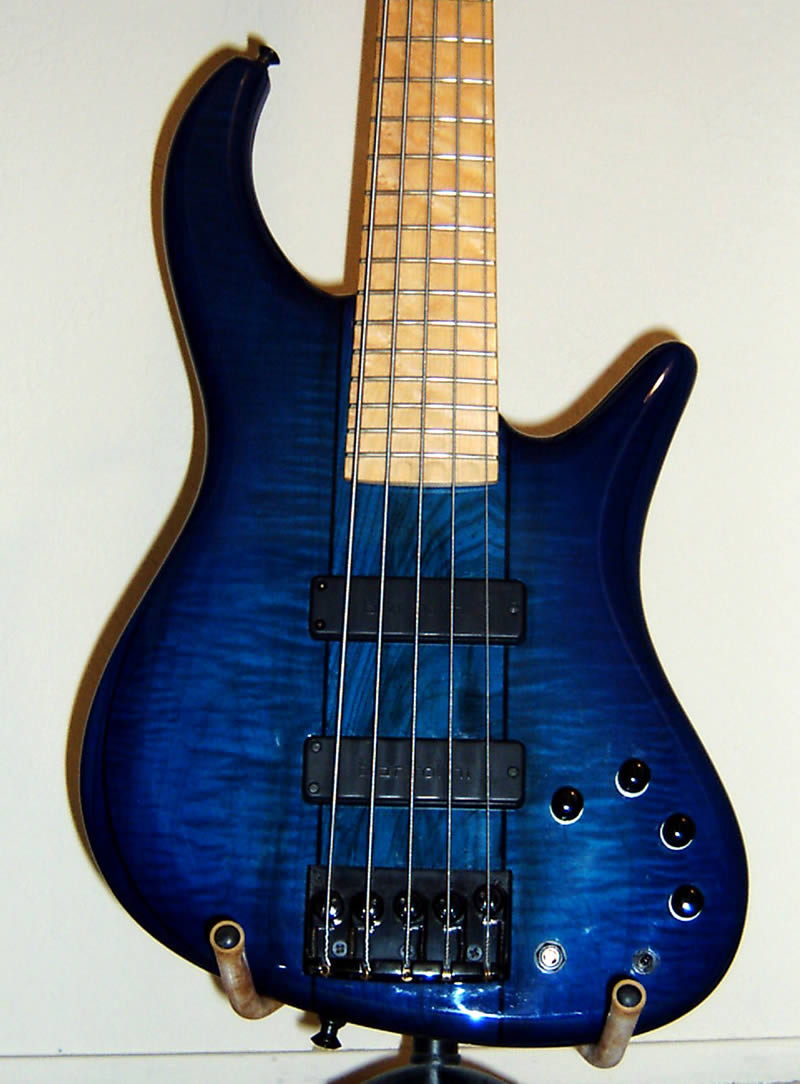 It's a beautiful well made, smooth playing, great sounding bass. I've played more gigs with this bass than any other.
It has a 3 piece light ash body with mildly figured flamed maple top pieces. A 3 piece bolt on maple neck with a birdseye maple fingerboard.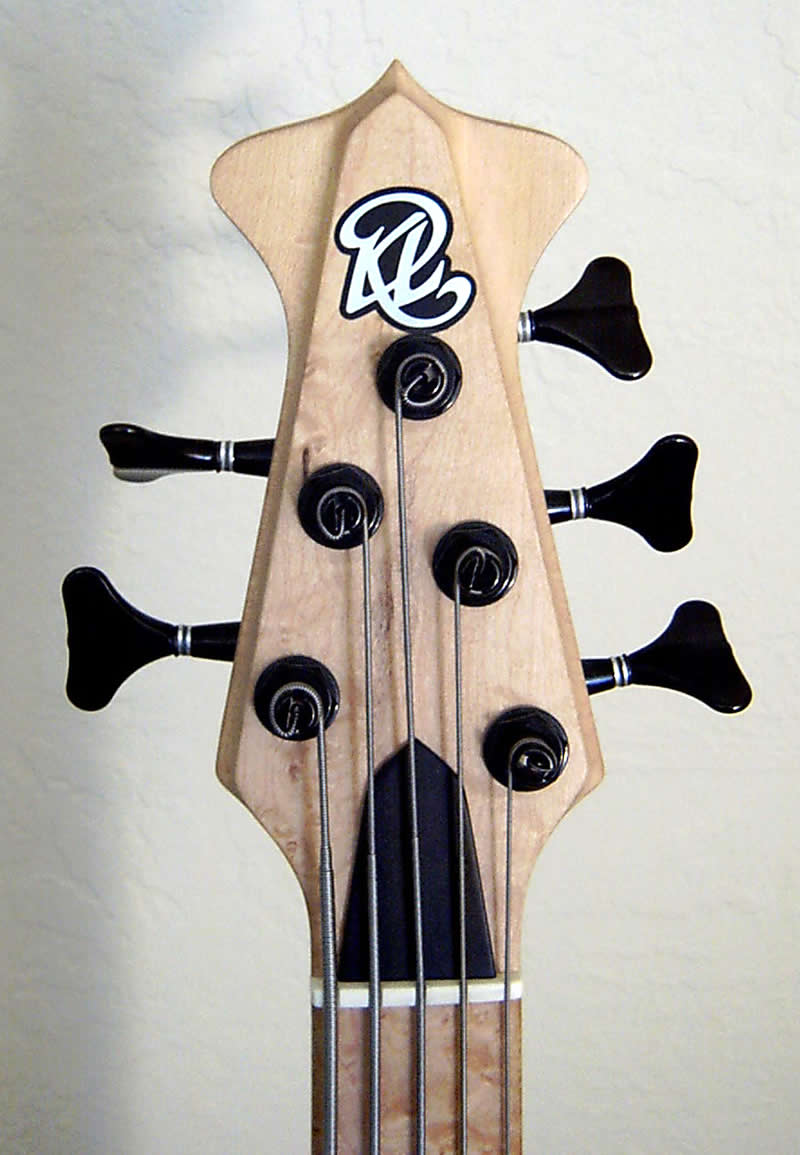 It originally came with Seymour Duncan active pickups and preamp. That was a bit sterile so I changed the pickups to Aero's, that gave it a classic active Jazz Bass tone but they were single coils and the hum annoyed me. So I swapped in some Joe Barden Sadowsky prototypes and a Bartolini preamp and that was good for a while but for kicks I changed the pickups once again to Bartolini dual coils to get a fatter sound.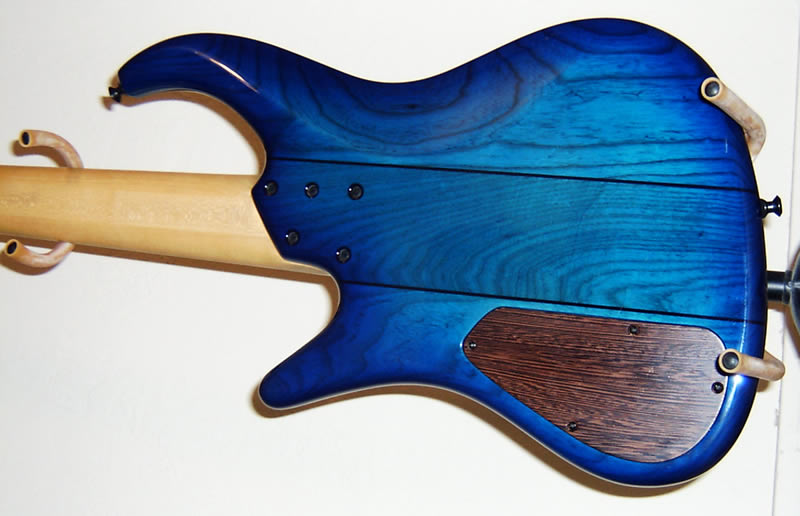 I would still have this bass today if it wasn't 35 inch scale with 19mm string spacing. Once I got a bass with a 34 inch scale and 17.5mm spacing I had to let this one go as it's just the wrong size for me.