I love this bass. It totally nails the vintage Fender Jazz Bass look and sound, except for the B string and funny headstock. Best part is it only cost me $250 off of eBay since it's not a real Fender.

In the classic '60's Fender style it has a groovy custom color, alder body, maple neck & rosewood fingerboard. This bass was made in Japan, apparently in 1997. The weight is 9 pounds, 7.1 ounces.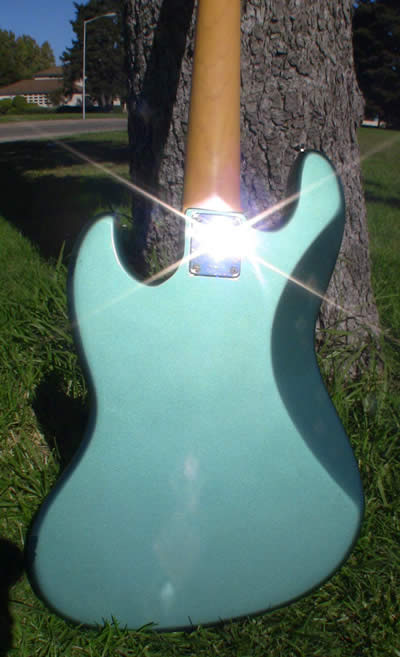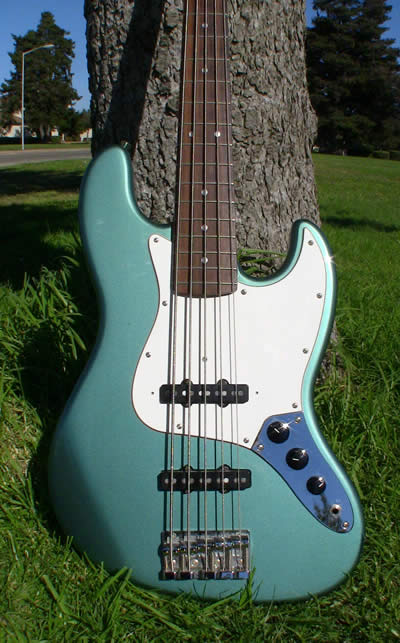 The quality of this bass is as good or better than any Fender I've played. I've only changed the strings, given it a slight setup and tried to scrub the stink of cigarettes off and it plays great. The tone is vintage Fender, unless you can really hear the decal you'll never be able to tell the tone apart from an old Fender.
The only real downside for me is the headstock looks like a buzzard. That may be a plus to John Entwistle fans.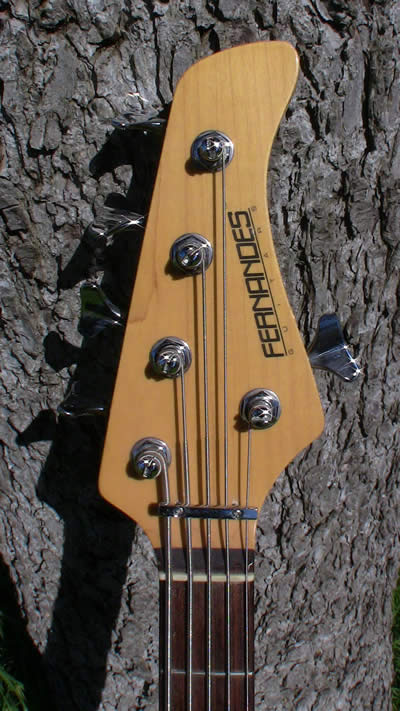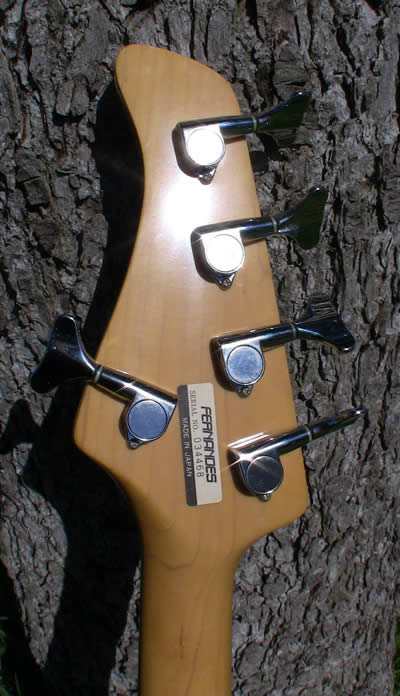 The neck is perfect for me. This all comes down to taste and this neck is slim but not too slim and smoothly rounded.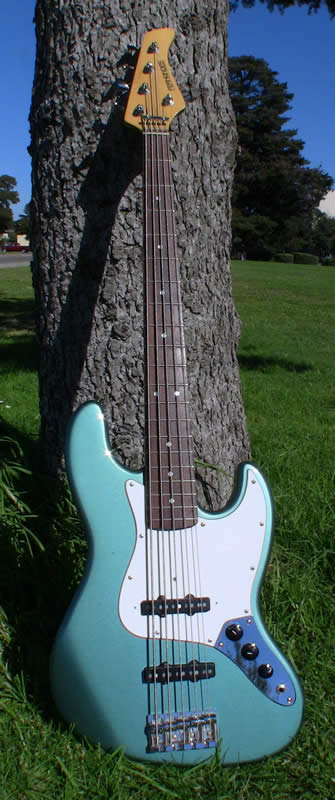 This bass completely fills my needs for a traditional Jazz Bass sound. Even more so than my Mexican Fender Jazz Bass does.