It all started with this picture on an eBay ad for an Agave Blue Mexican Fender Jazz Bass. I think it had a Buy it Now price of $350 and I took it.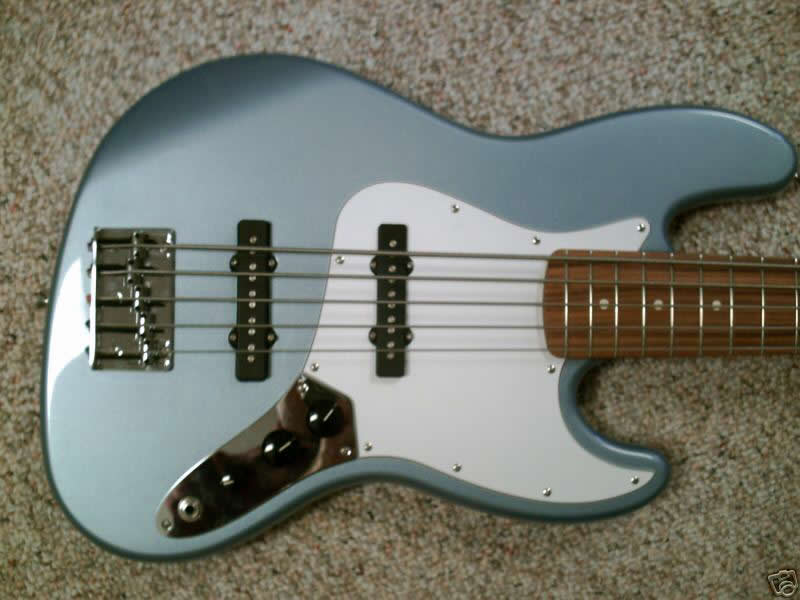 Some of the quality is a bit suspect. Notice the second tuner. How can it be this far off and still get out the factory door? Fortunately it was an easy fix. Just re drill one hole.
The parts didn't fit together very well either.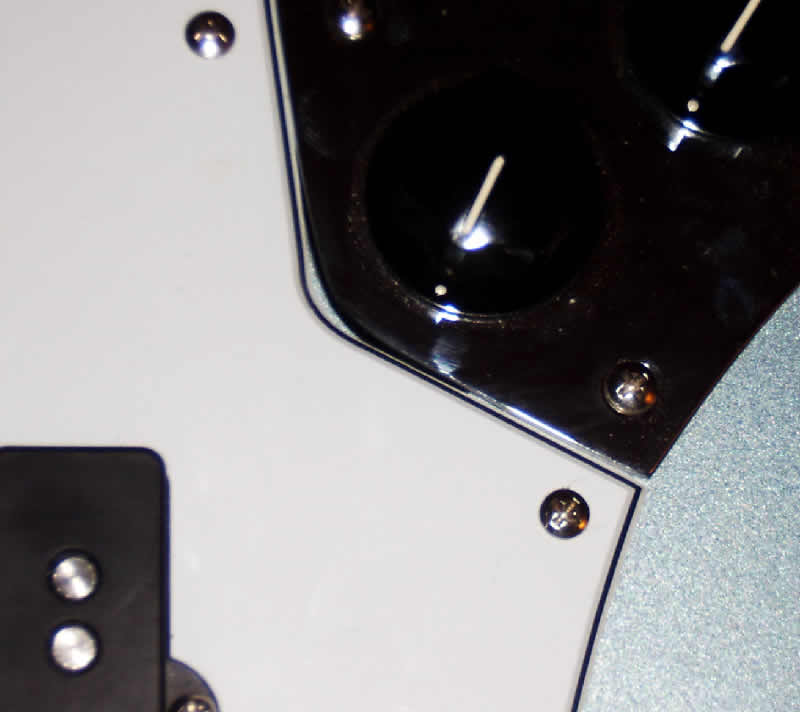 But it is a proper Jazz Bass and I've wanted one for quite a while now. It's a good choice to take when meeting new musicians as it's a safe choice and can handle most anything. The color is off on the following photos. The real color is closer to the photos above.


The neck was huge so it got shaved down a bit and refinished in Tru-Oil. With all my mods including the neck shave and routing out a bit of wood under the pickguard this bass weighs 9 pounds 9.1 ounces. People don't usually consider the weight of the pickup and the Bartolinis tend to be heavy as they're fully encased in epoxy.
I had some fun with a clear plastic pick guard and a Kandisnky picture from the internet. The humcancelling Bartolinis can also be seen here.